THIS IS RAIDER NATION!
WORDS FROM COACH MANN:
"We all have them. What are you doing with yours?" - #86400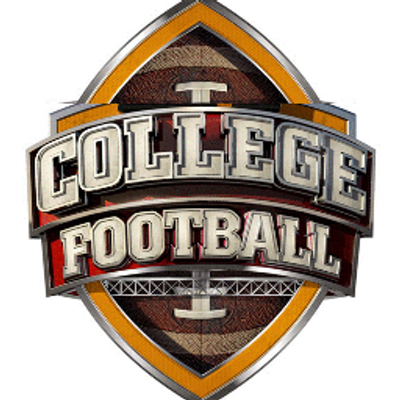 LETTER OF INTENT SIGNING!
COLLEGE BOUND
Congratulations to Rouse Football Players Chance Cooper, Gavin Sharp and Adam May who will each be signing their letter of intent to play college football this Wednesday, February 1st, 2017 at 9:45am in the Main Gym!
1-7-2017 at 7pm
VARSITY FOOTBALL BANQUET
The Rouse Raider Varsity Football Banquet will be at Reunion Ranch January 7th at 7pm!
Buy your tickets at http://rousespirit.com
Amazing season!!!
SENIOR NIGHT WINS BIG!
What an amazing season. Rouse Football ended their 2016 journey with a solid Senior Night win over Bastrop. iReporters Chloe Hatfield and Abby Forster were on the sidelines capturing highlights and Senior '17 shout outs, presented 'like no one else'!
EPIC WIN!
Rouse 37 - Elgin 34
An epic road win for Rouse Football during Week Ten action versus Elgin. iReporter Chloe Hatfield made the trip to Wildcat Stadium to capture sideline view highlights and post game with emerging star, Devin Tucker. This is Rouse Athletics covered 'like no one else'!
LIKE NO ONE ELSE!
WEEK 7 FANSTAND
We've said it before, and they've proved it again. This is the most talented Rouse Football program since they made the State Final Four in '12. iReporter Chloe Hatfield delivers 'anotha one' – as her Raiders knocked off previously unbeaten Georgetown in Week Seven. Check out highlights from their heated contest, as we continue to cover Rouse Athletics 'like no one else'!
ROUSE WINS!!!
GEORGETOWN VS ROUSE
Week 7: Rouse Defeated Georgetown 60 - 27!
Rouse Raiders: Week Six '16 Mixtape (@ Cedar Creek)
FRIDAY NIGHT FANSTAND
Rouse Football is rolling once again with their latest big district win over Cedar Creek. Check out highlights from their win as provided by the iReporter Chloe Hatfield.
This is Raider Nation coverage 'like no one else'
FRIDAY NIGHT RIVALS
ROUSE vs CEDAR PARK
CBS Austin will be at Bible Stadium for this week's edition of
Friday Night Rivals!
Join us at 5:15pm and support your RAIDERS!
WEEK 3 FANSTAND VS EASTVIEW
FRIDAY NIGHT FANSTAND
How does 65 points sound, Raider Nation? #Rouse went into Week Three on a mission, as iReporter Chloe Hatfield was on the scene for their 19-5A debut versus East View. Check out huge plays from Devin Tucker, Cameron Young, Chance Cooper, Gavin Sharp, Michael Forster and much more.
This is Raider Nation covered 'like no one else'!
NO GAMES THIS WEEK
BYE WEEK
The Raiders are on a BYE this week, but are working hard for their games starting next Thursday, 9-22-2016.
296 RECEIVING YARDS
ADD IT UP
296 Receiving yards for Rouse's Chance Cooper, who had 14 catches in the team's loss to Westwood. The game featured a pair of 200-yard receivers, with the Warriors' Aidan Asal making six grabs for 207 yards.
INSIDE RAIDER NATION - MONDAY NIGHT AT 6PM
COMEBACK WIN RECAP
Join Raiders PxP voice Sonny Zapeda and producer/color analyst Trey Grubb, along with Rouse Head Coach Josh Mann, players and other special guests, as they break down last week's comeback win over Manor and preview Friday night's game at Westwood!
RAIDERS WIN!!!
Rouse rallies from 14-point deficit to defeat Manor 44-21
It took five hours, but the Rouse Raiders are 1-0. Five Raiders found the end zone in a 44-21 victory over Manor on Friday night. In a game slowed by a weather delay and 27 penalties, Rouse recovered from an early deficit with a strong showing in the second half.
"MEET THE RAIDER" NIGHT
INTRODUCING THE 2016-17 VARSITY PLAYERS!
Wednesday, August 24th @ 6pm in the RHS Competition Gym: Come be introduced to ALL the Varsity Raiders for ALL sports!
MONDAY EVENING RAIDER RADIO
"INSIDE RAIDER NATION" KICKS OFF MONDAY, AUGUST 22nd
LISTEN LIVE EVERY MONDAY FROM 6p-7p as KMAC sports talks with Coach Mann and staff and players about the upcoming game!
Only on KMAC Sports internet radio
Lonestar Grill - Varsity Kickoff Event!
VARSITY DINNER - THURSDAY, AUGUST 18th
Dinner with the Varsity players to kickoff the season with a special guest speaker! This is a pre-purchase ticket only event.
PICTURE DAY AUGUST 9th
PHOTOGENIC FOOTBALL
Team pictures will start promptly at 6pm on August 9th.
PARENT MEETING ON AUGUST 4TH
MEET THE PARENTS
Hey everyone, we will be meeting tonight at Rouse High School to talk about the upcoming season.
School's Out For Summer
SUMMER PLANS
What are your athletes plans for the summer? Click
here
to see the LISD camps!
REGISTRATION IS OPEN
ROUSE YOUTH FOOTBALL
Some of today's Varsity players came through RYFA. Check it out today by going to
http://ryfa.info
Offense Player of the Week
Aaron Kerr #3
Brought to you by Pavilion Collision
SCORES
| TEAM | OPPONENT | GAME DATE | FINAL SCORE |
| --- | --- | --- | --- |
| Varsity | vs Bastrop | November 4 | W 42 - 35 |
| Varsity | @ Elgin | October 28 | W 37 - 34 |
| Varsity | vs Hutto | October 21 | L 32 - 42 |
| Varsity | @ Connally | October 14 | L 19 - 20 |
| Varsity | vs Georgetown | October 7 | W 60 - 27 |
| Varsity | @ Cedar Creek | September 30 | W 58 - 13 |
Get the latest NCAA college football news, scores, stats, standings, and more from ESPN.